When choosing your Double Glazing A rated windows, quality, style and security are bound to be high on your list of priorities. These are the very same principles on which the superb design of the Linear system have been based. You can buy A rated windows doors and conservatories with total confidence in our commitment to first class customer service, guaranteed workmanship and genuine value for money. Here is an investment that gives you everything you want and more.
We will design your windows, doors & conservatories to suite your individual requirements. We do not employ double glazing salesmen we visit your home or premises to evaluate your requirements. We then produce a quotation that is either emailed or posted to you for your approval. We do not chase you for an answer or commitement, if you don't contact us we will not contact you. We are confident however that we not only offer top quality A rated windows and doors but also a service with a 100% satisfaction rate.
AT A PRICE TO SUIT YOUR POCKET.
The fitting of your double glazing will be completed by qualified tradesmen who have many years of experience in the double glazing and conservatory industry.
One of the beauties of PVCu windows, doors and conservatories is that once installed, you can virtually forget about them. All patios are internally glazed and include claw locking doors with shootbolts. We are able to offer A+19 windows with the addition of triple glazing.
Your installation will be registered with Fensa
Take a look at where your windows doors and bespoke conservatories are manufactured.
Call us first and test out our promises on price quality and service.
Ring us Now!!! For a free quotation on 01823 254843 - Fax 0845 017 1984
see our website for windows doors and carports
www.aratedwindowsandcarports.co.uk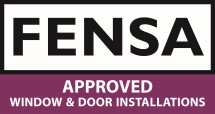 registered company.
A Rated Windows and Doors